It is the unfortunate truth that many small businesses fail and so many times before they have even had a chance to start!
The fitness industry is no exception. Throughout my years of consulting….I have found that a lack of leadership can be one of the main reasons that fitness businesses struggle.
Whether or not you take the time to be a strong, organized and encouraging leader can really make or break your business. Many fitness business owners tell me "but I can't find the time to lead. There is so much to do!" This is where great systems come into play. If you have great systems in place then you will have more time to lead! So get your systems in order and then start leading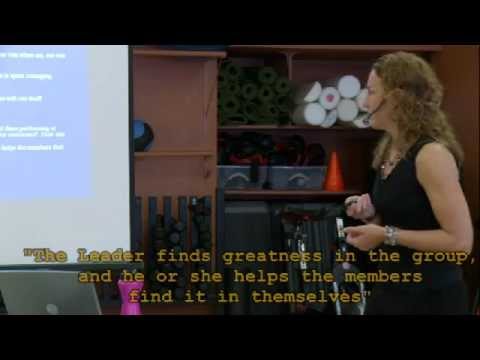 your team and start taking your business to the next level. When we talk about having great systems…there are two systems we are mostly referring to:
Our business manual that guides all of our procedures for sales, marketing, operations HR etc. (Go 

HERE

 to learn how you can make our systems your systems!)
Our software system that helps us manage schedules, payroll, product sales, time clocks, client information and more. (Go

HERE

to learn more about Mindbody Online…..the software we use and love. You can also get 50% off your first 3 months!)
Take 3 minutes to watch this video on leadership and how taking time to "rally" your team can spell SUCCESS for your fitness business.
Yours in health, fitness & business,
Sherri McMillan
Do you have a team that you trust, that you can rely on and that will stick with you for the long haul? I hope you do, but if you don't and want to own the licensing rights to duplicate how we find, train and keep the best trainers in the world…you can! Check out our Human Resource System (scroll all the way to the bottom under a la carte systems). This is the same HR system that we use and that REALLY works.  AND!
Automatically get 20% off this 

system

, any of our other a la carte systems or 50% off the full Business of Personal Training System through the month of December. AND….
….if you decide you like the any of the a la carte systems so much that you want the full Business of Personal Training System…we will put the full purchase price of the a la carte system towards your purchase of the Business of Personal Training System! 
Email kari@nwpersonaltraining.com for more info or to schedule a live personal demo of our Human Resource System or any other system.
Here are a couple past blog post with tips to maintain a steller personal training team:
From Trainer to Leader
Regular Program Updates